My Dear FCT Senator-Elect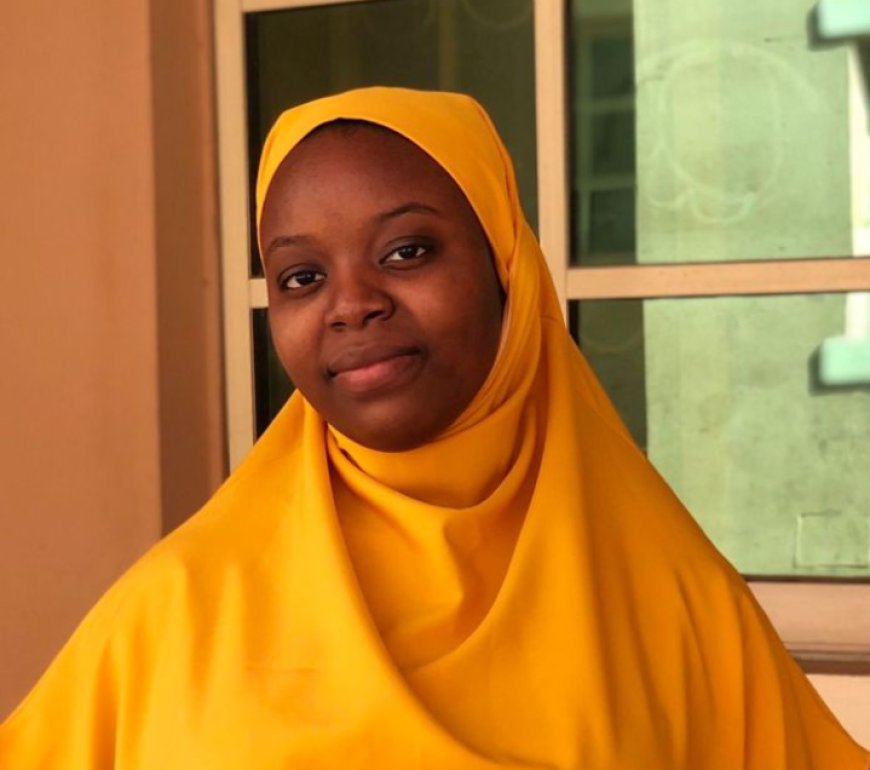 By Khadijah Ahmad Ado
When Nigeria recently joined the global community to commemorate the 2023 'International Women's Day', you were one of the illustrious amazons in our dear country that I also celebrated.
Not because you recently won an election to represent the good people of the Federal Capital Territory, FCT, in the 10th Senate. It is also not because you are a role model per excellence to millions of young Nigerian females and women.
But for so many other good, essential and justifiable reasons. Madam Senator-Elect, the record you have in public service is exceptionally phenomenal and outstandingly matchless. It is one that can intimidate the male folks.
For sure, many people know that you are one of the seasoned female politicians in the country. But they may be oblivious of the reality that you are also an accomplished civil engineer. Only a few people, perhaps, also know your family lineage.
The majority of the country's populace are not aware that you have a marital relationship with the late Gen. Murtala Ramat Mohammed, former military Head-of-State of our motherland. But Madam Ajoke, wife of the slain Nigerian leader, is your elder sister. Even though, you achieved more fame in public service than her.
In researching your career in Nigeria's construction industry, Wikipedia availed me this: "Kingibe started her career as a Quality Control Engineer with Bradley Precast Concrete Inc. from 1978 to 1979. She then moved on to work with the Minnesota Department of Transportation Design unit, where she also worked as an engineer from 1979 and 1991.
"She returned to Nigeria for her one-year mandatory service year between 1981 and 1982. She was posted to work as a project Supervisor with the Nigerian Air Force base in Ikeja, Lagos.
"In 1982 she got to work with the New Nigeria Construction Company, Kaduna as a planning engineer. In 1985, she left New Nigeria Construction Company to work as a consultant for Belsam Limited.
"Ireti then became the regional engineer for Lodigiani Nigeria Limited Lagos between 1990 and 1994. She currently works as a senior Partner with Kelnic Associates, Abuja".
As for your stellar political trajectory, it was launched in the 90s when you were appointed as Adviser to the National Chairman of the defunct Social Democratic Party (SDP).
Sadly, your attempt to represent the industrious people of FCT in the Senate in 2003, was unsuccessful. Although, you had contested under the banner of the All Nigeria Peoples Party, ANPP, that year.
The second time you aspired for a Senate seat was in 2015, when you ran under the All Progressives Congress, APC. Only you, till date, knew why you withdrew from the race, at the last minute.
But Alhamdulillah, you have succeeded in your third attempt, about a month ago. You unseated the incumbent Minority Whip of the Senate, Philip Aduda, who has been in the Red Chamber, since 2011.
My Dear Senator-Elect, your electoral victory was historic, in every ramification. In a few months time, you will become the second female Senator to represent FCT in the upper chamber of the Nigerian federal parliament.
I pray that your performance exceeds that of your pioneer, Sen. Khairat Abdulrazaq Gwadabe. However, I want to set an agenda for you, ahead of the 10th Senate's inauguration, in June, this year.
Madam, I, like every resident of the Federal Capital, is seriously worried about deteriorating insecurity, within and around the Abuja metropolis. In the last five to six years, kidnappers, bandits and terrorists have found a haven in Abuja.
These criminal elements have abducted many residents of the FCT, and also maimed several lives. Sometime in July 2022, a band of terrorists had the effrontery to even invade Kuje, one of the area councils in the FCT. They bombed the correctional service facility and set hundreds of inmates free.
It was also last year that terrorists ambushed and attacked an Abuja-Kaduna train. Some passengers where shot dead by the terrorists who masterminded the attack. Dozen others who were abducted were eventually released in October last year, after spending up to six months in hostage.
From the foregoing, I am sure you now see the reason to quickly stem the tide of insecurity in the nation's seat of power. As our next Senator, please lobby the leadership of the 10th Senate to impress our security agencies to become more proactive in giving criminal elements a bloody nose.
They should see it as an obligation to make Abuja safe. Not only for Nigerian citizens, but also, the nationals of foreign countries. You may also wish to sponsor bills that will criminalize heinous social vices and violent crimes. This will go a long way to deter misguided and radical individuals whose stock in trade is perpetrating diabolical crimes, in various parts of the FCT.
My Dear Senator-Elect, the FCT has several rural communities. But unlike the Abuja city centre, they are bereft of critical infrastructure. Social amenities to make life pleasant and comfortable for persons resident in these rural communities are lacking.
How about if you help provide good roads, electricity transformers, standard healthcare centres, water taps and boreholes, among other amenities, for them? It's time they begin to feel the impact of civilization, while also benefitting from the dividends of Abuja's aggressive transformation, within some few decades.
In the FCT, young females and students have become ladies of easy virtues. They flock around highbrow areas of FCT and hotels every evening, to attract 'clients'. Madam Senator-Elect, it will surprise you to know that some of these young ladies and students embraced harlotry as a result of economic hardship.
But their appalling and dehumanizing life conditions can still be salvaged. All they need is the support of spirited Nigerians, the government and corporate institutions. You can help to take many of them out of the street. They need a new lifeline.
Launching empowerment programmes for vulnerable women and young girls is the way to go. It will turn their fortunes around. You may also elect to sponsor indigent female students at various secondary and tertiary institutions in the FCT. More importantly, there is the need for you to also establish vocational skills acquisition centres, at the area councils in the FCT.
Since Mallam Nasir El-Rufai, Governor of Kaduna State, left the FCT as its Minister, the nation's capital gradually began to lose its beauty and serenity. Slums and ghettos hitherto destroyed by the El-Rufai administration have resuscitated.
You can do something about it when you are finally inaugurated as a Senator in the 10th Senate. Please collaborate with the Federal Capital Territory Authority, FCTA, administration to revive the lost glory of Abuja.
We cannot allow Nigeria's seat of power to become what no Nigerian will fancy. You may wish to sponsor a Bill mandating the relevant urban development agency to ensure an adequate implementation of the FCT master-plan.
Let me admit that the federal government and the FCTA are already doing well to enhance quality education for all in the nation's capital, through provision of scholarships and bursaries to students, either Indigenes or otherwise, in Abuja.
But as our incoming Senator, I will urge you to also institute your own scholarship program for students in FCT schools and natives of Abuja schooling in tertiary institutions, across the country. Likewise, your constituency projects should also include constructing new and renovating dilapidated classrooms and buildings in FCT public primary and secondary schools.
Madam Senator-Elect, as you prepare to take over Sen. Aduda's seat in the Red Chamber, please resolve to also sustain some legacy projects and programmes he may have launched, since he was first elected into the National Assembly. Ensure that the uncompleted projects he began are completed.
Politics should not be played with developmental projects and programmes, regardless of who inaugurated them. To benefit from the goodwill, support and prayers of the FCT people, you have to run an open-door administration policy. Yes, it is very important, Madam Senator-Elect.
Don't be averse to objective criticisms of your legislative representation. Always welcome the sincere advice and generous counsel of all categories of people with stakes in the FCT project.
As for us, who may not have the opportunity to frequently share our thoughts on some of the projects and programmes you will eventually be launching as a Distinguished Senator, we take solace in the availability of the social media and news mediums like this one.
They will surely come handy each time we wish to communicate with you, but realize that meeting you physically to deliver our message is one dream that will remain a tall order. Congrats once again, our incoming Distinguished Senator.
*Respectfully yours, Khadijah Ahmad Ado,*
*A student of Skyline University Nigeria, in Kano State*